Sunday Worship
8:30 am Worship Outdoors
9:30 am: Sunday School (adults and children)
10:45 am: Worship Indoors
Masks and social distancing are encouraged for those who have not been vaccinated.  Please join us in-person, or find our worship services on Facebook, Facebook Live, and YouTube.
Community Christian Church (DOC) is located on Business Route 5, one mile north of the Camdenton Square, next to Casey's and across from Smokin' Jones BBQ.
Ways to support our continuing mission together:
Mail a check to 1064 N. Business Route 5, Camdenton, MO 65020.
Donation form on the website.  (Paypal or Credit Card)
Contact your bank and set up an automatic transfer.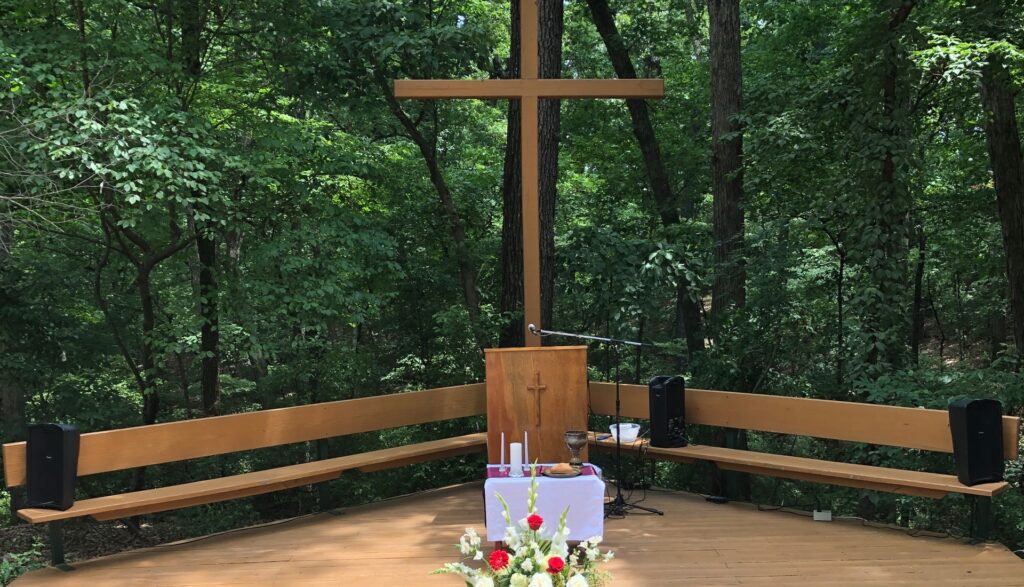 About Community Christian Church (Disciples of Christ)
Community Christian Church is part of the Christian Church (Disciples of Christ) in the United States and Canada. As members of this communion, we value unity with all Christians, freedom, and diversity of opinion, baptism, and weekly communion as the practice of committed followers of Christ. For more information about the denomination, please visit www.disciples.org.
As a local fellowship, we have a long, evolving history dating back over 160 years to Old Linn Creek. Three small congregations merged to form the early church which moved to Caulfield Street in Camdenton when Bagnell Dam was built, then to our present location in 1963. After moving here, we have undergone three further expansions to accommodate our growing mission and ministry to the community.
Of course, CCC is more than its history and location. We take the word "community" in our name seriously and seek to be a church that serves the residents and visitors of the lake area through a variety of ministries.  Our outdoor sanctuary and award-winning garden area attract many visitors who find a warm welcome and open Communion table at every service.
We are known in the area as a congregation of servants, as many of our members are active in volunteer services that benefit the community as well as the church.  Our mission is simply to proclaim the love of Christ.  We live out this mission in a variety of ways, including worship, study, fellowship, and service.  We invite you to explore and become involved in this mission as we seek to be the living presence of Christ in the beautiful Lake of the Ozarks.